October 28th, 2018
What to bring? How about what not to bring—that is the question! Many seniors find the packing process before a move into senior living to be a bit daunting. However, these helpful tips will make the process feel much more manageable and give you peace of mind. Remember, every senior living community is different and may have differing rules on what they prefer their residents bring or not bring with them.
What Not To Bring In General
Typically, there is a difference in the list of items not to bring for independent living residents and for memory care residents. Therefore here are some general items that no one should bring to his or her new senior living community: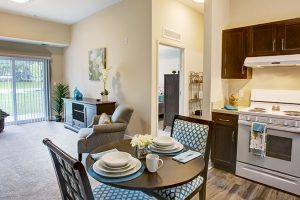 Throw rugs
Bulky chairs or couches
Extraneous trinket collections
In general, when you are preparing for the move to senior living, avoid bringing anything that you don't use often or that will take up valuable space. This will make your move more seamless and your new space better organized. Remember, you will likely be moving into a smaller space, so you should prioritize what you need to bring based on a daily-use.
SEE ALSO: Independent Senior Living: What to Bring With You
What Not To Bring To Memory Care
When it comes to moving into memory care, it is best to recreate the spaces from the previous house or condo in the new apartment of the senior community. Many senior living communities provide the essential items and support so that families are worry-free. There are also several things that aren't allowed to be brought into memory care. Here are some of the usual suspects: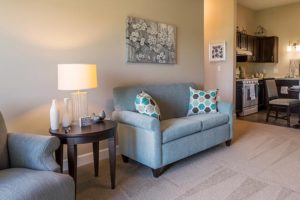 Any medications, even over the counter
Microwaves
Electronic blankets and heaters
Alcoholic beverages
Cleaning supplies
Sharp objects, like nail clippers or knives
For a move into memory care, reach out to the support staff of the senior living community and find out exactly what they allow and don't allow.
Senior living packing can be a less stressful process if you create a checklist, or find one online that can support you during the move. Also, enlist the help of your family and friends in determining what to bring and what will fit in your new home. The more support you get from family and from the staff of your new home, the more enjoyable and seamless your moving experience will be.